Scoop are not all ways correct

1/17/99
~ Terry Funk was supposed to come out to the Beaumont, TX RAW tapings. He was scheduled to lose to Mankind in a title match. However Funk said he was feeling ill, and could not make it.

~ The subtitle for the April 25th In Your House from Hartford is "Redemption". There is already speculation that the main event will have Owen/Austin, having this rivalry stem from SummerSlam '97, thus giving it the title "Redemption".

1/16/99
~ Alot of WWF superstars will be hitting your television screens. Val Venis will begin taping an episode for Le Femme Nikita this week. Steve Austin will be appearing on an upcoming episode of Nash Bridges. "That 70's Show" (FOX) will feature The Rock, Ken Shamrock & Undertaker very soon in an episode.
1/15/99
~ The tentative release date for the newest WWF video game entitled "Attitude" is May 16th. This of course is subject to change and most likely will be. Last year, WarZone's release date was changed several times.
1/14/99
~ Shawn Michaels will be having surgery this Tuesday morning. A San Antonio newspaper has printed that Shawn is most likely to retire once the surgery is over. However, many close friends of Shawn, say that he still wants another go at it in 2000.

~ The WWF has big plans for Owen Hart in '99. Look for Owen to get a huge push after the Rumble. He will also get a semi new look. He will fued with Austin sometime after WrestleMania.
1/13/99
~ Sable will be appearing on "Penn and Teller's Sin City Spectacular" soon. She will be in Las Vegas on January 21st to film the show, which airs on the FX Cable Network.

~ Ahmed Johnson was arrested for pimping three very young women. The story was carried by CNN and other news stations. Ahmed had ben telling his friends that the WWF is re-signing him. This of course is all false, and it looks like no other promotion will attempt to sign the former IC champ.
1/12/99
~ Look for both "Dr. Death" Steve Williams and Stephen Regal to make it in time for the Royal Rumble lineup.

~ M&M Mars has signed a multi year sponsorship deal with Titan for over $10 million. Dave Meltzer added that Coca-Cola is also considering a major WWF marketing program next year as well.

1/11/99
~ This coming Monday on RAW, the Acolytes may be showing off their new leader. That being the Undertaker. He could be the one who told Dennis Knight to be on RAW, only to have the Acolytes come in and take him away. Undertaker is set to present his new ministry of evil stable.
1/10/99
~ The February 8th live RAW from the Sky Dome in Toronto won't be shown live on USA. Instead, USA has decided to pre-empt RAW for the Westminster Kennel Club Dog Show. The Sky Dome RAW will be taped and shown the following Saturday.

~ It's rumored that after WrestleMania 15, Owen Hart will get a big push. He will fued with Steve Austin and be pushed in main event status as was Foley post WrestleMania. Expect the almost career ending injury from SummerSlam '97 to play a part in this fued.

1/9/99
~ Look for the Giant's first fued to be with Kane. It's expected that Kane will dump Team Corporate some how after the Rumble. Giant will then be brought in as Vince's main man. Giant will then take on Kane at WrestleMania 15.
1/8/99
~ The new WWF Attitude video game will be released sometime during the summer of '99. The game will include basically everything WarZone had, except with the addition of a Hell in a Cell match.
1/7/99
~ Vince McMahon is still skeptical that there is an NBC and WCW deal. He feels that since NBC hasn't officially announced it, the deal isn't as solid as many think. Vince was close to signing a deal with NBC, but Bischoff states that NBC backed out due to the fact the WWF is more adult orientated.

~ A big angle is planned for The Undertaker on the 1/11 RAW, live from Houston. Jim Ross says that it's going to make everyone upset.

~ Ken Shamrock will undergo arthroscopic elbow surgery on 1/5 by Dr. Frank Jones. He will be out of action up until the Royal Rumble. He will do some tv appearances leading up to the Rumble.

1/6/99
~Steve Austin was upset when Vince McMahon made him do the RAW tapings on Tuesday. Austin was taking time off to heal an injury. He flew in on Monday to shoot the SuperBowl commercial. When Vince saw that he was physically able to do the Tuesday tapings he wanted Austin to run the angle where he hit Rock with a chair to give Mankind the title. Austin was planning a hunting trip early morning Wednesday hunting trip. Austin agreed to Vince after some talking.

~ Many WWF stars including, Kane, Austin, HHH, Chyna & The Rock were at Titan Towers filming their parts in the upcoming SuperBowl commercial.


1/17/99
~ Look for Raven to fued with Roddy Piper on his return. These two have had some history. Both have become stars in the Oregon area. We already saw the foundation for this fued when Raven was looking through some old Piper pictures.
1/16/99
~ WCW wants to re-do the entire tag team roster. It looks like with this new tournament comes more teams. Meng & Barbarian are expected to hook up again. There are weak rumors that Stevie Ray & Booker T. will re-unite Harlem Heat and once again dominate the tag division. However, expect them to fued with the Outsiders (who are expected to be the winners and new tag champs).

~ Former Headshrinker Samu has signed on with WCW. He signed a short deal. His gimmick is rumored to be an urban hoodlum type thug.

1/15/99
Even though the February 14th show from MGM Grand in Vegas is on shakey grounds being on NBC. WCW will still pull a show from MGM regardless. The title of the show is "Love Hurts". If NBC decides not to do the show, WCW will air it on TNT.

~ Apparantley the original angle between Liz and Goldberg was to have Liz accuse Goldberg of rape. Goldberg didn't like the idea, so instead they went with the stalking angle.

~ Stevie Ray is unhappy with his current role. He doesn't like the idea of having a small elite group of nWo, while he gets left out. His current role in WCW is still unknown. Bryan Adams on the other hand will get re-packaged with a new gimmick.

~ If you would like to send some get well wishes to Eddie Guerrero, you may do so by sending it to this address:
Eddy Guerrero
c/o Raging Swag
26895 Aliso Creek Rd #178
Aliso Viejo, CA 92656
1/14/99
~ WCW may bring back The Warrior once again. WCW wil give him a limited contract to only appear a few times per month. NBC only wants big name stars from the 80's to headline the WCW-NBC shows. Warrior's name, along with Roddy Piper's have surfaced as potential main eventers.

~ The main event from the first Vegas NBC-WCW card will be Hollywood Hogan vs. Goldberg. This is the match that Hogan will get his win over Goldberg. As everyone knows Hogan cannot lose to someone without at least having a win over that person.
1/13/99
~ With the NBA back in full swing starting February 2nd, the NBC-WCW deal is a little shakey. It was announced that 2 shows on Febraury 14th and March 28th (both on WWF PPV dates) will take place from Las Vegas. Well the March show is all but cancelled, and the February show is still being decided. NBC will make a decision to either run the show or cancell it due to the NBA being back.
1/12/99

~ The new WCW Nitro Grill will be opening sometime this Spring in Las Vegas. They have opened up an official website. This site includes basic information, location and the menu. The URL is http://www.nitrogrill.com/

~ Look for Juventud Guerrera to become the new leader of the LWO. It is expected that Psychosis will assume a much more prominent role, like co-leader.

~ Eddie Guerrero went through the Sunroof on his car accident and ended up with a punctured liver and a broken pelvis. If he would have had a seatbelt on or if his sunroff was closed, he would have been crushed in the car.

~ WCW has signed a major licensing agreement with the popular Starter Sportswear. Look for WCW wrestlers to start wearing more of Starter's products.
1/11/99
~ Scott Norton is reportedly upset with New Japan Pro Wrestling. Micasa says that it is because of his loss to The Great Muta, a few days back. Norton was promised a longer title run, but it was cut short when Muta captured the IWGP title. NJPW & WCW relationship is once again rocky.
1/10/99
~ Chris Jericho's contract with WCW ends in July. He is not going to sign with WCW until July. He wants to wait out his contract then become a free agent. This way he feels that WCW, WWF and ECW will be putting up large bids to sign him. However, WCW has given Jericho a new ultimatum. If he doesn't re-sign with WCW by 1/17, he will be removed from Nitro.

~ Look for the lWo to turn on Eddie Guerrero soon. Eddie has become more of a dictator in the past couple weeks much like Bischoff has. Expect Juventud Guerrera or even Konnan to step up as leader of the lWo.

~ The current nWo line up consists of Hogan, Nash, Hall, Luger, Stiener and Bagwell. Stiener is no longer the leader. Guys like Stevie Ray, Horace & Vincent will be ditched. Bischoff wants the nWo to be the most elite group in wrestling. Also, look for former leader Stiener to have some sort of power struggle with Bischoff & Hogan later on this year.

~ Eric Bischoff is going to bring back the tag team division. It appears Bischoff wants Malenko & Benoit to be the top team in WCW. They were scheduled to take part in a tournament to crown new champs. However, with Malenko's injury, it's been put aside for now.
1/9/99
~ Randy Savage's new valet is named Gorgeous Georgia. She will help assist Savage in the upcoming fued with Eric Bischoff. Expect Georgia and Elizabeth to get physical with each other.

~ Randy Savage is only making television appearance for now, and the latest word is that he won't actually wrestle for another two months.

~ David Flair has been training with Bobby Eaton. Flair was only training to take bumps from nWo attacks, such as the Thunder one. He will now be hitting the ring harder for his upcoming Souled Out match.
1/8/99
~Bret Hart hasn't been on television lately because WCW is revaluating his role. Bret recieved quite a big pop when he made an off air run in last week. They feel he may be finally over as a face due to his movie.

~ It was originally planned to have Ric Flair beat Eric Bischoff for the right to control WCW for 90 days. However, that was changed because Bischoff felt he needed something to win the ratings on Nitro the next night. He then pulled a rematch for the Nitro after.

~ Look for ring announcer Dave Penzer to begin doing Lee Marshall's 1-800-COLLECT Road Reports. Marshall's last day with WCW was yesterday, and he will now go back to Los Angeles to focus on his production business.
1/7/99
~ Kidman's contract runs up shortly. WCW was succesfull in re-signing Benoit, Malenko, Misterio & Guerrero. They are also working to get Kidman a new contract with a hefty raise.
~ Eddie Guererro got into a small automobile accident the other night. He broke his hip and punctured his liver. He is currently at his home, with a home nurse getting healthy

1/6/99
~ Eric Bischoff is not done competing in the ring just yet. There is talk that Bischoff may take on the returning Randy Savage at Souled Out.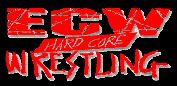 1/17/99
~ ECW might be bringing the Jackyl in. It will be very interesting to see how he will evolve when given more mic time.

~ Shane Douglas contemplated retirement before Guilty as Charged. He decided against it, and went to work the show against Taz. He now is re-thinking his options, and retirement is a strong possibility.

1/16/99
~ Look for the Public Enemy to accept the Dudley Boyz challenge they made at Guilty as Charged. They won't wrestle on the 16th. Instead they will anounce they accept the match. ECW will most likely hold the match at the Living Dangerously PPV.

~ The new african american women that's part of Justin Credible's gang is from the NWA. Her name in the NWA was Jazzmyn. She is a very close friend of Rod Price.

~ Masato Tanaka is all but done in ECW. He didn't leave on bad terms, or had anything bad to say about ECW. He is just homesick, and would rather wrestle in Japan.

~ There is some turmoil between ECW and FWM. This is because of the fact Candido and Tammy no showed the FMW show in November. Also, because of the fact that Tanaka's paperwork was not done. Sabu was upset over this, and didn't want to disrespect FMW or his uncle The Sheik. Sabu's reputation means alot to him. Sabu almost quit ECW, but then changed his mind.

~ Paul Heyman is going to market Sid to the fullest. Heyman believes that Sid could be a gold mine, and hopefully with his name value, will get higher PPV buy rates.
1/11/99
~ The ECW video game is still under production in Utah at the Iguana West headquarters. Acclaim owns Iguana West, and since they have lost their rights to produce anymore WWF games to THQ, look for them to officially produce the ECW game.
1/8/98
~ The March ECW PPV will most likely be somewhere in the Northeast. Boston and New York are the top candidates. Also, the May ECW PPV will be live from Chicago, IL.
1/7/98
~ Jack Victory was backstage last week for the Queens, NY tv tapings. He was on crutches. It will be almost 4 more months until we see Victory back in the ring.
1/5/98
ECW now airs in Memphis Tennesee, according. The weekly television program can be seen Saturday Nights at 10:30pm Central on WBII TV20
1/4/98
~ Chris Candido & Tammy Lynn Sytch will both be on hand for Guilty as Charged. They will be in the corner of Shane Douglas during the main event. Candido will step into the ring for the January 26th ECW tv tapings.

1/3/98
~ ECW is planning on pushing Justin Credible to the top of the ECW ladder. They want to build the promotiong around him. Paul Heyman really likes Credible and wants him as his top heel within the next few months.